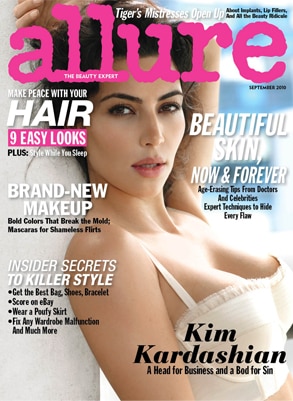 Allure Magazine
Kim Kardashian reveals her natural beauty on the cover of
Allure Magazine
. She says "make-up is my life" but the cover shows her with less make up and showing the real beauty of her face.
The photos are real nature and feminine. In the article she talks about her sex tape and how it was not her most proud moment. Her grooming routine and how she is obsessed with laser hair removal because of her Armenian background.
She goes on to talk about her recent purchase of a $4 million dollar home and how it was out of her price range.
Kim Kardashian 2011 Wall Calendar
Kim also gos on to talk about her religious upbringing and how she is a hard worker just like her father was.
Kim Kardashian 2011 Wall Calendar